What is translation?
The role of a translator is very exhaustive, working across many different fields. They can provide their services to several industries from government to medicine to business to education and so on. Basically, any industry that uses language could require translation.
They must possess several skills in order to execute their role impeccably. It's important to be very accurate and also take into account cultural references of the language being translated such as slang, expressions, and humour. Translating word for word is not an option!
The responsibility of a translator consists of several tasks, such as they must speak, read, and write fluently in at least two languages – most of the time only translating into their native language. They should be able to transfigure concepts in the source language to equivalent concepts in the target language.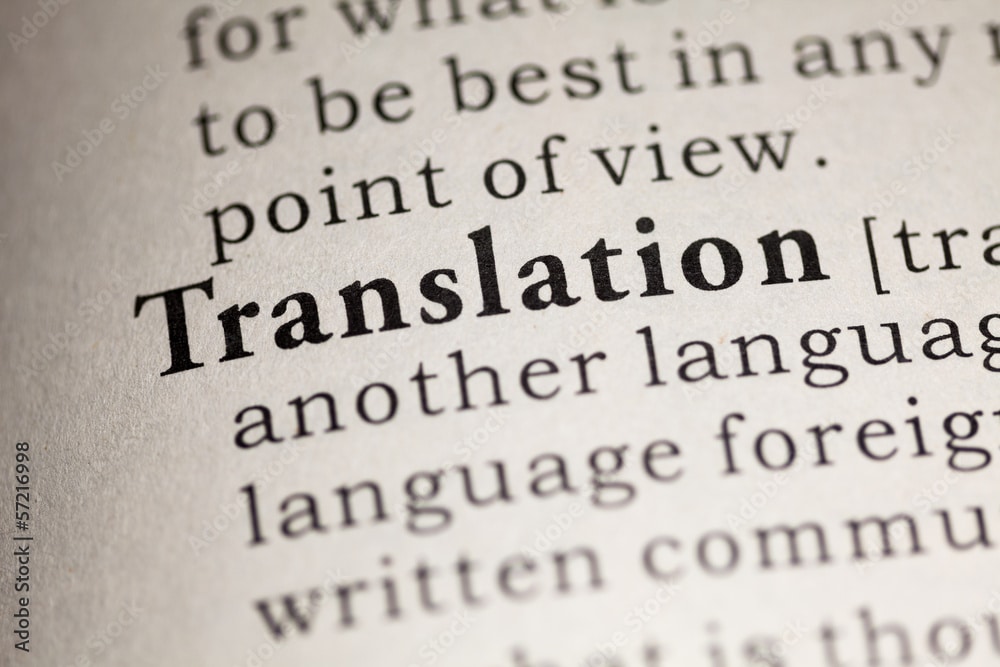 Benefits to working in translation
There are numerous benefits in being a translator, here are some examples:
Good Pay
A translator is usually paid according to the project, rather than the hours they work per day. Working with important or international brands can earn you good money.
Being able to provide services in in-demand languages such as German, French or Spanish will also open up your options. Knowing an Asian language is also beneficial as their popularity is growing and are becoming stronger in demand!
Variety of fields
Due to the wide range of specialisations, you are able to choose the area that interests and fascinates you the most – whether that's within the medical, legal, literary, scientific, or any other sector.
Diverse conditions
There are many options for translators to choose from in terms of where they wish to work. They can decide to work in agencies, educational settings, or even in organisations such as NATO or the UN. A popular option is to become a freelance translator!
Flexible hours and workplace
Freelance translators have the opportunity to choose their own hours which best suit their lifestyles so they can work wherever and whenever they want as long as the work is ready on time!
On that same note, they are able to move abroad and work in almost any country they want. Pretty cool, isn't it?
Create contacts
Another interesting aspect of the job is that you constantly meet people, including people in the same industry, and clients that could potentially require your services for several years. This will also enable you to widen your scope and provide you with future opportunities. This includes authors, who tend to appreciate creating strong bonds with their translators so that they're able to transmit to them the meaning and nuances they wish to be conveyed in the new language.
Overall, being a translator has a lot of good sides to it. You'll never stop learning and you are always evolving and using your own creativity and skills, while pretty much never getting bored.
Tips for getting into translation
We have also put together a list of tips we consider to be essential to the role:
Study, study, study
Carefully choose the language you wish to work with since there are certain languages that are higher in demand than others. However, this also means that as more people know these languages, you're more likely to face competition.
It's essential to constantly practice your language skills. This can be by using language apps (such as Duolingo), watching movies in the language, or even taking part in language classes. Going abroad, particularly to study or work, is the most beneficial way of learning the language as it offers full cultural immersion.
This also includes learning industry-specific terms according to your area of interest such as specific terminology related to medicine, government, or education.
Another good thing to consider would be taking part in specialised training such as Future Learn.
Get certified in translation
Getting a certification in translation can prove to be very useful in getting job opportunities as it shows that you possess the necessary skills to work as a professional translator. ATA is a good example of a company that offers special certifications in the domain.
Use the right resources
There are several specific computer programs that make the translation process quicker and more efficient. Examples include Memsource, Wordfast, memoQ, or SDL Trados Studio.
Expand
You could perhaps start learning another language which would subsequently open more job opportunities. Eventually you could potentially be able to translate from 2 languages or more, thereby increasing your potential translation options and making yourself more employable.
FUN FACT! Did you know that the Bible is the most translated text in history, available in 554 languages. Followed by The UN's Universal Declaration of Human Rights (462), and The Little Prince (300)?
Remember, if you'd like to discuss your next project, then give us call on +44 (0) 207 095 5730 or email projects@golocalise.com for a quote. As well as providing voice over services for several decades now, we also provide translations and subtitling services. Whether you need voice overs or subtitles, we'd love to hear from you.